Top 40+ Zoom Activities for Large Groups
Top 40+ Zoom Activities for Large Groups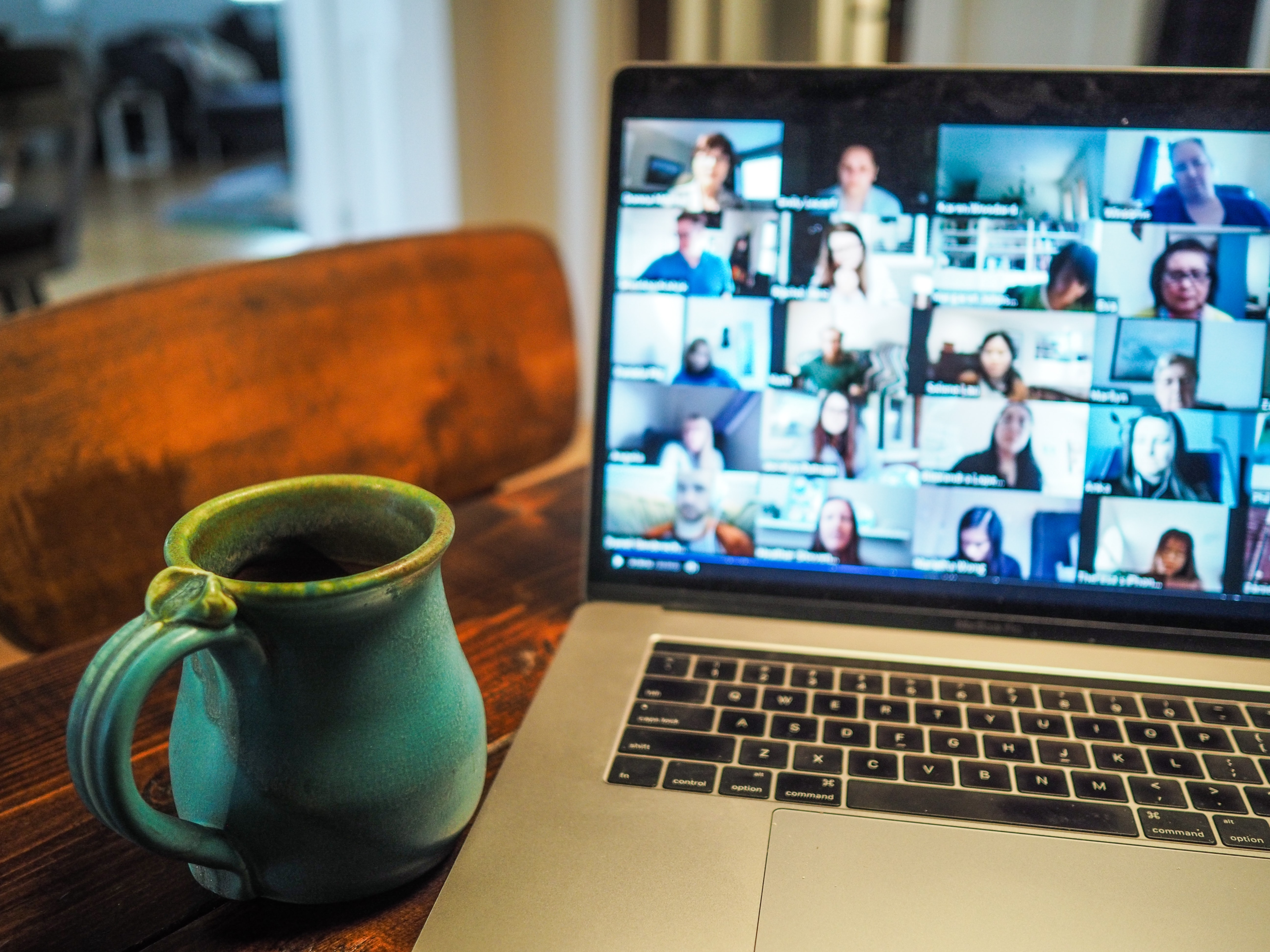 While the pandemic is ongoing, many business owners opt for Zoom games and virtual team building activities for employees. Doing so lessens the chances of more people getting infected with the COVID-19 virus.
More businesses go online and outsource jobs to remote employees. So, most of the workers don't meet face to face or work in a physical office. Now, a new challenge arises. What are the ways to keep your employees connected despite their remote working setup?
You have to be extra creative every time you hold a Zoom meeting. You can start with virtual games to enliven the atmosphere whenever you have a video call with them.
But you might think, "Are these online games essential for my business goals?". The following shows the importance of team building in growing your business.
Before I present the different zoom games for large groups, let me define what they are and why they are prevalent nowadays.
What is Zoom Game?
You probably know what zoom is as you use it as a conference tool whenever you attend or conduct a meeting. But would you believe me if I say it is also a fantastic tool for hosting Zoom party games?
Zoom games are essential to keep employees engaged and make meeting multi-dimensional instead of focusing on one agenda. These functional activities bring involvement not only to the speaker but also to the audience.
Why Zoom Games During Zoom Meeting Essential for Your Business Growth
Zoom Games Make Team Members Feel Involved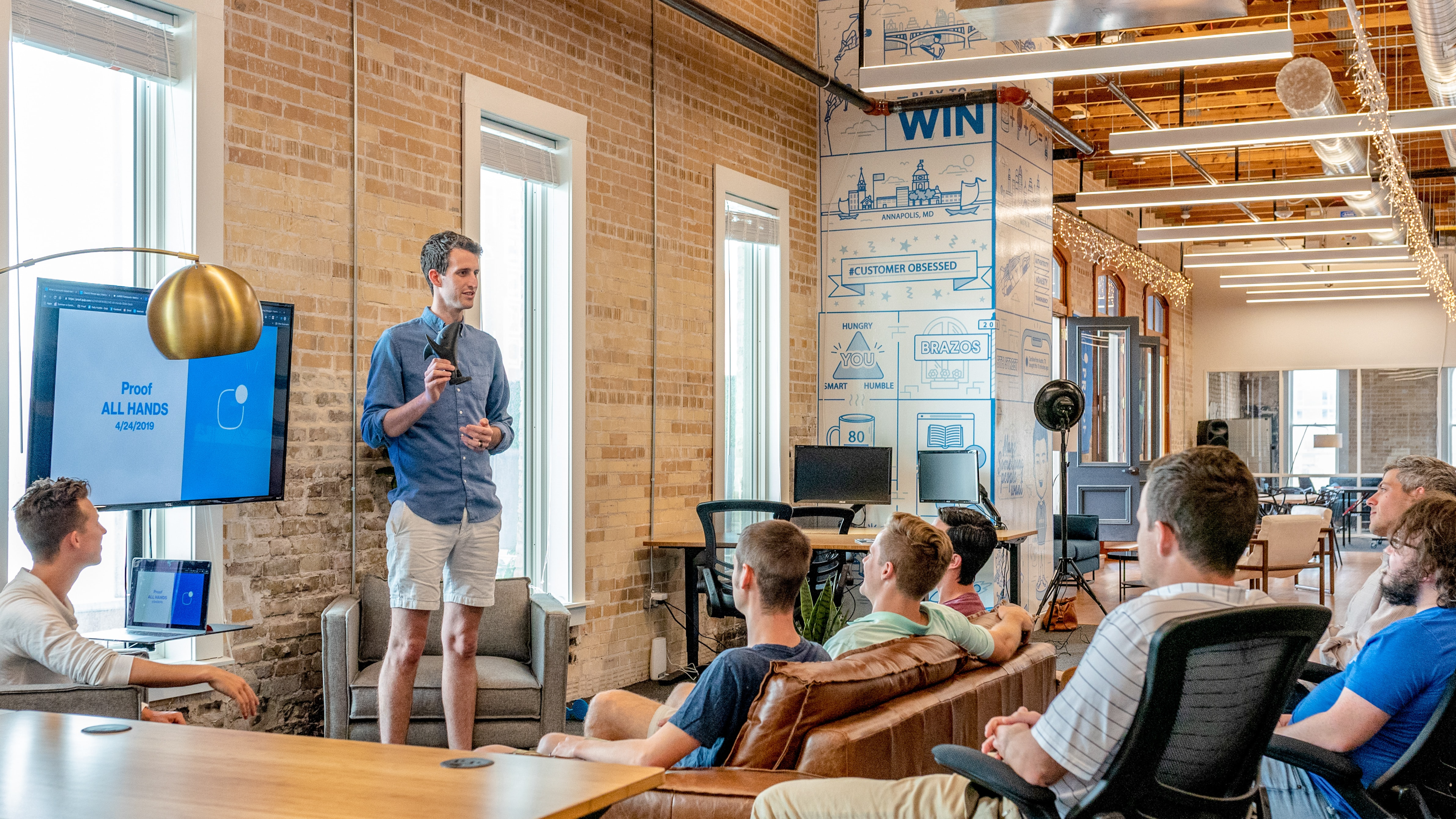 Remember that your employees are your business's biggest assets. Without them, it's impossible to build an empire. But to make this happen, you need a highly-effective one.
A healthy working environment is crucial to keep employees and making them more productive. Although they work remotely, they want to stay with companies that make them feel connected despite the distance.
Through Zoom games for large groups, your team members have fun and communicate with other employees. Having a core group encourages one another to continue with their goals and work together as a team.
Zoom Games Are Good for Mental Health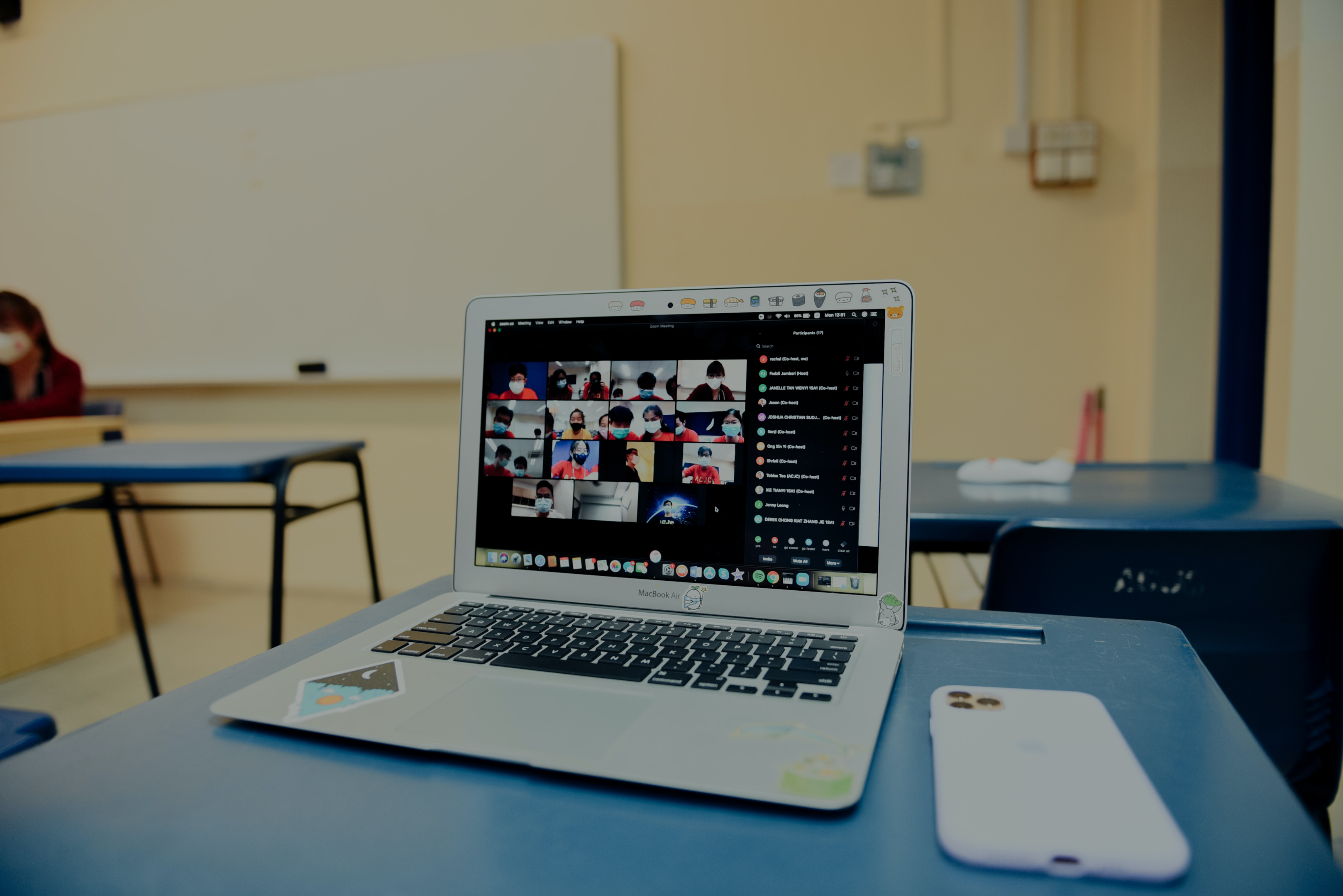 Just as how a job sustains the material needs, fun games support the mental health of every employee. Non-stop workloads steal away the workers' happiness, and zoom meetings can be boring sometimes.
If you add a little spice to every Zoom call, that is something they can look forward to. Instead of focusing on the business agenda at every meeting, why not try to make time for Zoom activities? Trust me; the result will certainly shock you–of course, in a positive way.
Zoom Games Make Remote Teams Closer To One Another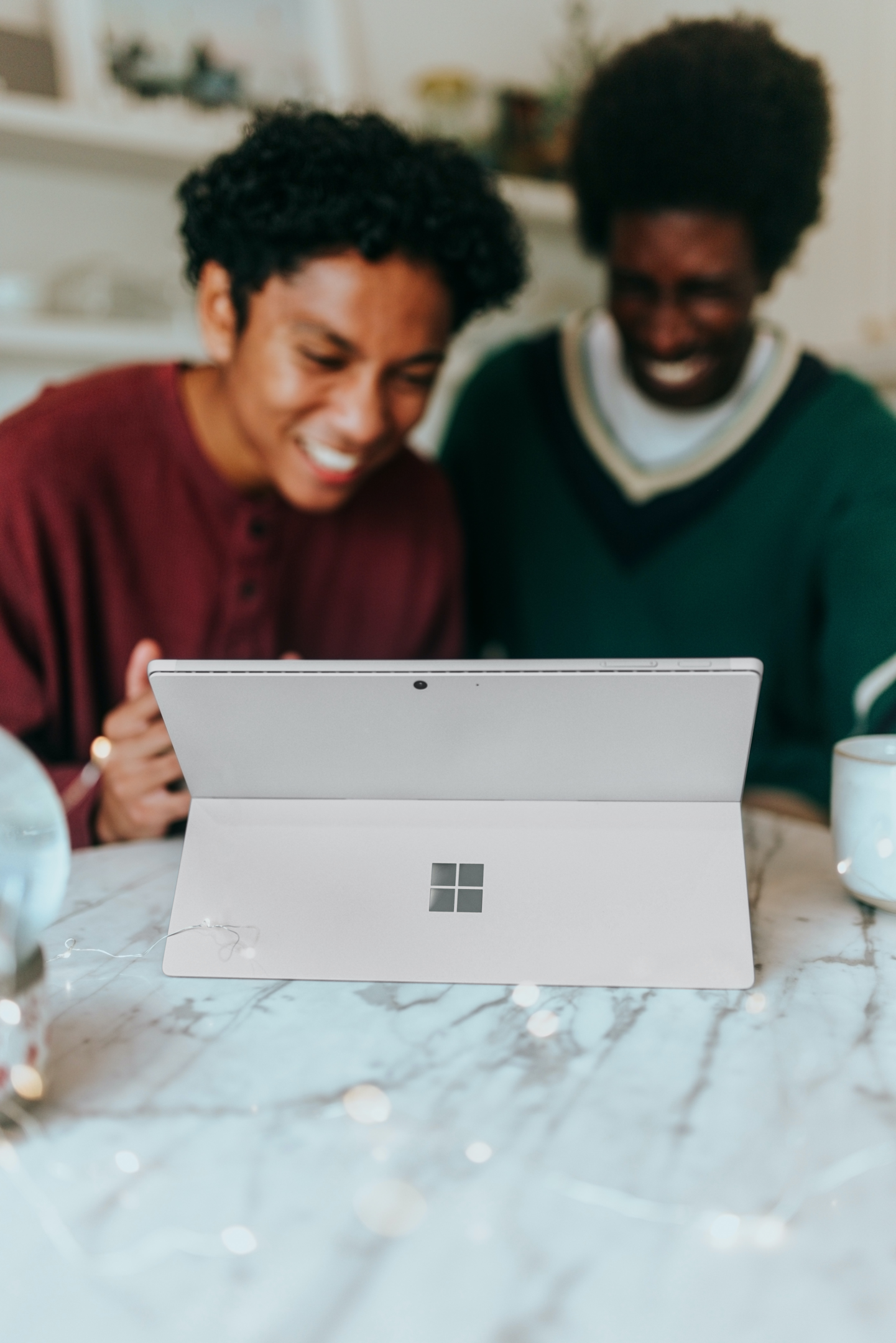 Teamwork helps to make things work. When growing a business, employees should be working together hand-in-hand instead of trying to become independent in every task.
Working independently surely brings advantages, but when you work in a group, you can brainstorm and develop unique ideas that will improve your brand and concepts.
You can also start the introductory part through Zoom games to familiarize them with other teams and their co-members. Everyone knows that each team has specific itineraries and goals. Keeping them intact gets you closer to your long-term plans.
Zoom Games During Meetings Help Employees Adapt to Remote Work Lifestyle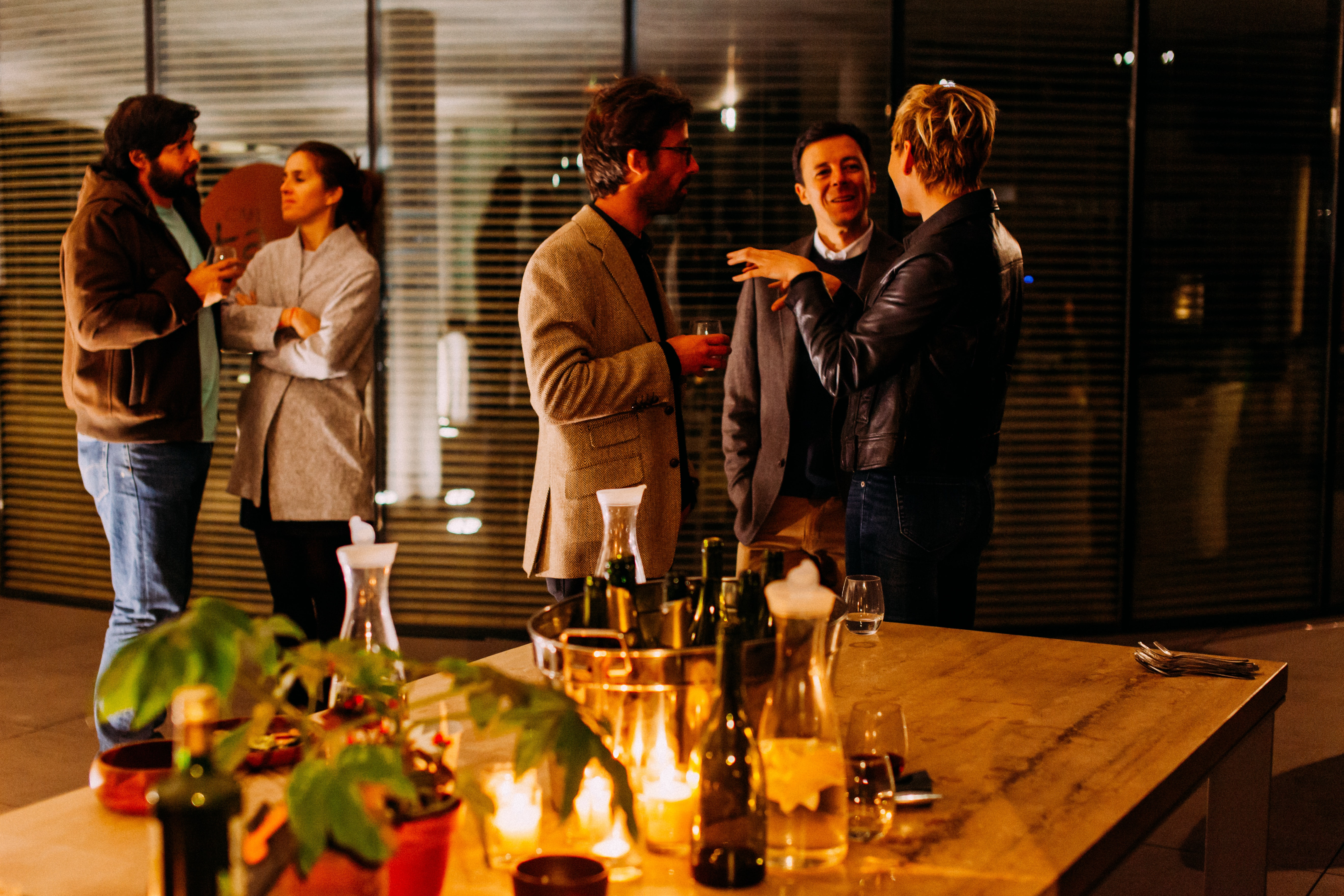 Honestly, not everyone is into remote work. I've known many people who tried to pursue an online career through remote jobs but returned to a corporate job for different reasons. And one of them is a lack of communication and connection with co-employees.
I find it challenging to work by myself. I somehow crave friendly competition and friendship circles. The good news is that I found a remote job with a healthy working environment. Some of the things I look forward to are the Zoom group activities.
Through virtual gatherings, team members are getting closer and employees easily adapt to the working environment.
These are just some of the benefits of virtual games, but there are a few more others that I cannot share with you as they will take several pages to complete.
Now, let's jump right into the Best 40 Zoom and online games for virtual team building.
Top 40 Most Popular Zoom Games This 2022
Playing games isn't for kids alone. Even adults need to escape from reality even once in a while. However, diversity is crucial to make things more interesting.
The good news is that I found a list of the best online zoom games that you can incorporate into your meeting with staff and employees.
Online Games to Play on Zoom
You learn more about your colleagues when you play games with them. A virtual event should not only focus on "inspiring" speeches and lengthy programs.
We found the best online games to give a basic idea that will help with your get-together. You can also use some of these as party games.
Classic Board Game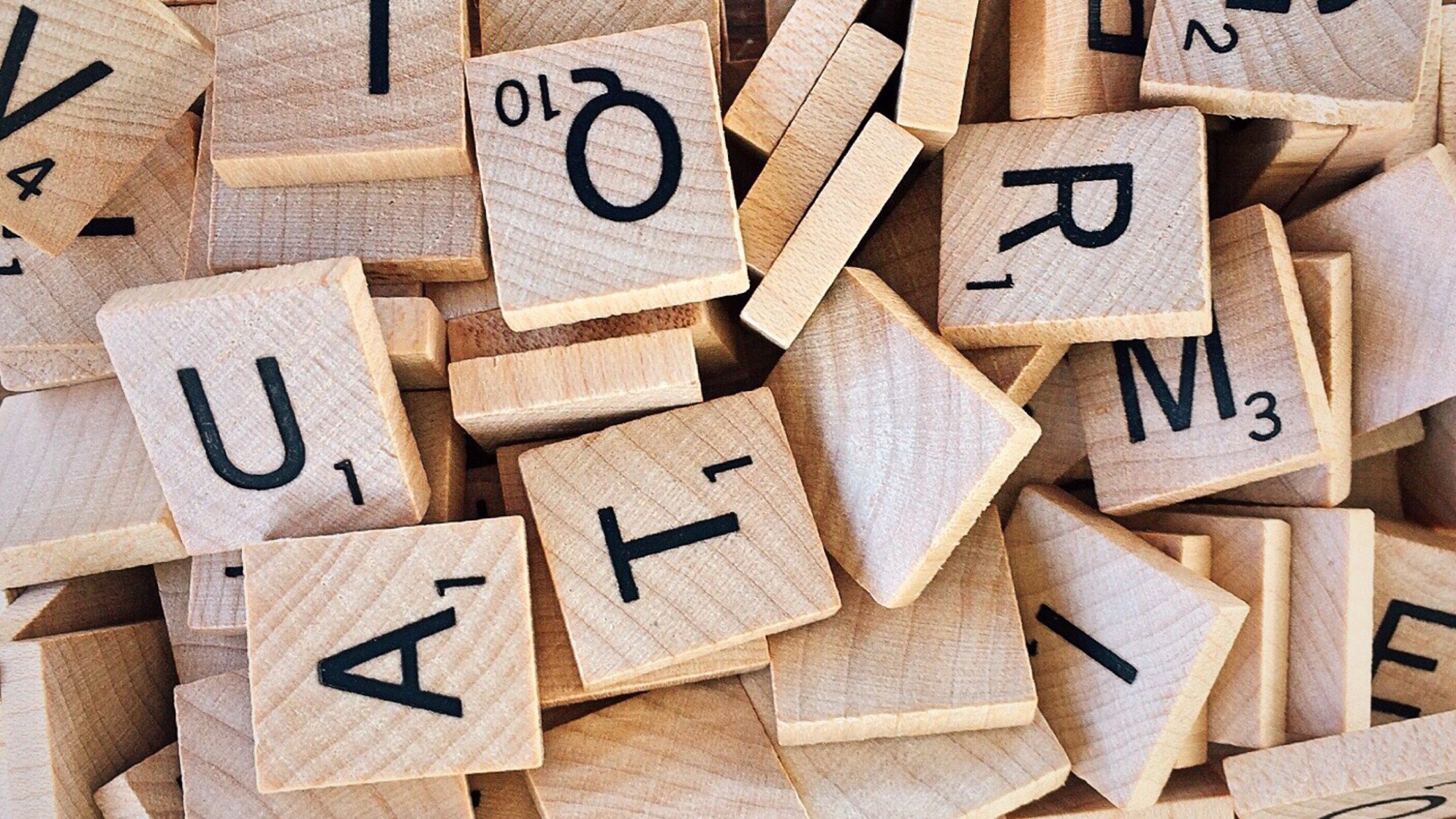 Board games are not new to you. Through the years, there have been innovations and inventions you will find nowadays.
However, the challenge is how to turn these into online games that everyone will enjoy. Here are some of the discoveries I made.
Half Truth
Half Truth is one of the best zoom games that intrigue players as it is fun and easy to play. Whoever owns the physical game will be the one to host or ask available trivial questions.
Participants will be given six possible questions in each item or card: three correct and three incorrect answers.
You may offer one, two, or three responses, and your token moves forward on the round track if all of your answers are right. You are awarded additional points if you provide two or three accurate responses, but if even one is incorrect, you lose all of your points.
Unexpectedly, it's a lot of fun to play! The virtual trivia questions are complex but not so hard that you have to guess randomly.
The betting part, where you have to decide if you want to risk giving more than one answer, is a lot of fun for everyone.
Playing Half Truth over Zoom would be a breeze, as with any digital trivia game. Each player puts down the one, two, or three letters that they believe match the proper responses after hearing the question, and all potential answers are read by whoever possesses the physical game.
After everyone has shown their answers, the game's owner will turn over the card to announce the winning answer.
Welcome to Your Perfect Home
I would rank Welcome To… in the top five greatest new games you can play on zoom that has been released in the previous five years.
The "flip-and-write" genre is dominated by this game, which does exactly what its name implies: Flip a few cards to show their face values, then have each player record that value on their scorecard. (It's like Yahtzee, but with cards.)
The original Welcome To… game let players fill up addresses for homes on three parallel streets in a planned community, making me think of Levittown.
Each round includes disclosing a home number on three new cards and a feature (pools, parks, fences, etc.) on the backs of three previously shown cards.
You may record any of the three sets by typing the number in the empty house on your page (continuing to go from left to right as you go up) and then marking out one of the six options that make up the home.
Collaborative Storytelling Game
War of the Wizards
If you are looking for an exciting game for your next team building, search no more! This is one of the best zoom games you'll find online.
War of the Wizards is a game where players tell a story together. It has elements of role-playing games and escape rooms.
So, certain wizards have been feuding for centuries, and you and your coworkers have taken on the role of their minions, tasked with amassing supplies and magical artifacts to bring about a ceasefire.
The Zoom game lasts for 90 minutes and is played between colleagues. Your team will work together to create a story, decide on an action, spin the "Chaos Wheel," and discuss the outcomes.
Fun and educational, War of the Wizards is a Zoom game you can play on zoom that encourages individual and group initiative, sharing ideas, and synthesizing knowledge.
More Free Zoom Games
Solve Puzzles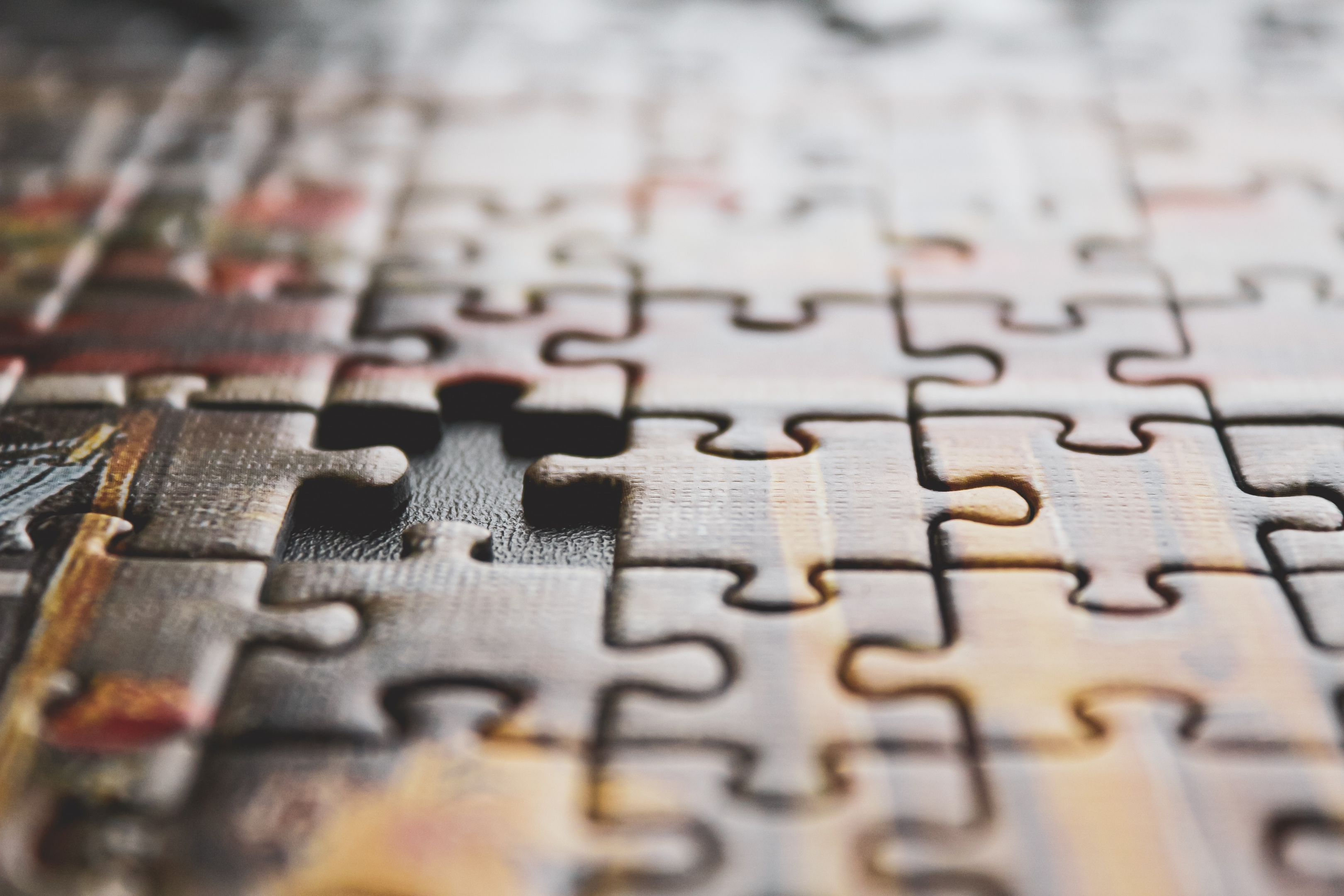 Codenames Fun Games
Codenames is a two-team game that is both exciting and entertaining. Listed here in a 55-grid format are 25 secret names. Each group has a spymaster responsible for explaining which identities belong to which subgroup.
The moderator of the free zoom game Codenames may set up a secure online space for the players to use. Send out the room's URL and go to work coming up with codenames for your group.
Just Say the Word!
This game is a great way to liven up your Zoom video chats and zoom calls. Join forces with a friend or do it alone.
The objective is to guess as many words as you can without using any of the off-limits ones. To provide just one example, try describing "Grasshopper" without mentioning any grass, insects, etc.
The goal of this game is to have fun by coming up with interesting and unique ways to describe words while competing against the other team. But make sure to say all the answers!
Jigsaw puzzles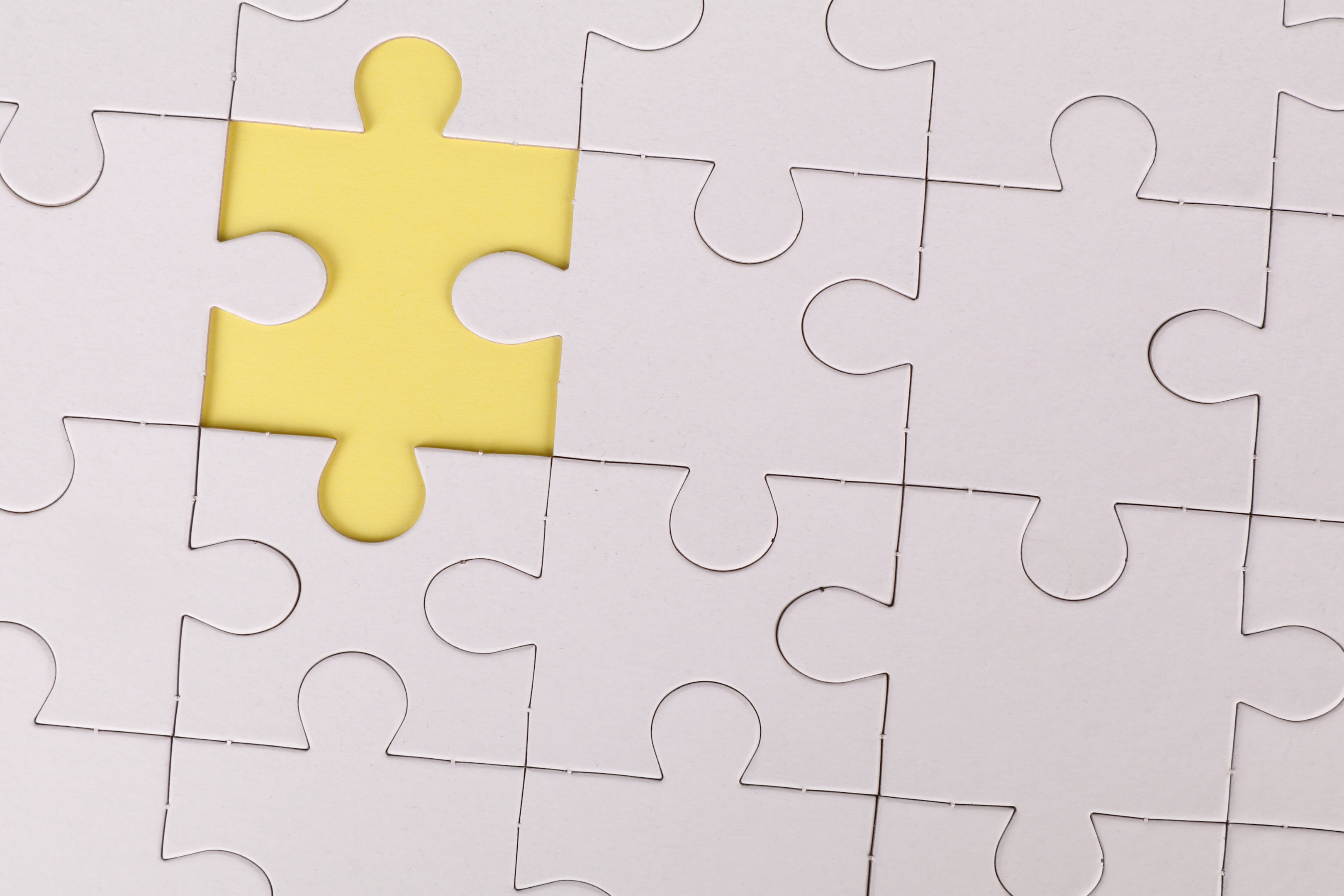 When was the last time someone on your team looked at your business's website? It was probably a long time ago if you're like everyone else.
The Zoom meeting puzzle game is a great way to get everyone to relax and learn more about your business.
Take a snapshot of your website or make a picture with any content that relates to your business. Then, have your group utilize Im-a-puzzle to turn this picture into a jigsaw puzzle. The team with the quickest time solving the zoom problem will win.
Crossword Puzzles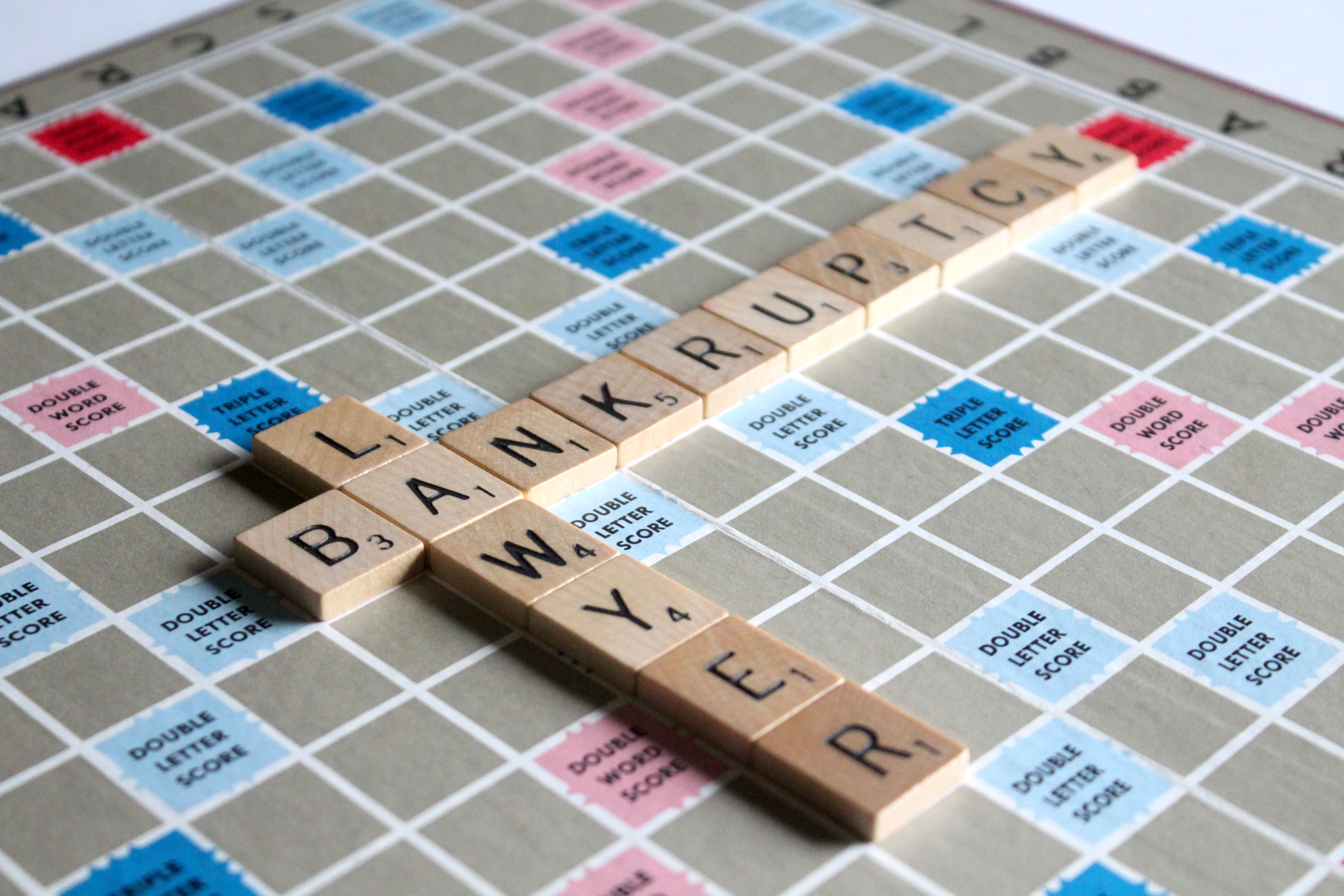 A crossword puzzle is a great zoom game; you can give it a virtual twist. You can probably figure this out on your own.
Sharing a screen involves one person opening a crossword puzzle app or website and sharing the device for everyone else to play. Everybody may pitch in to figure out the various challenges.
Virtual Scavenger Hunt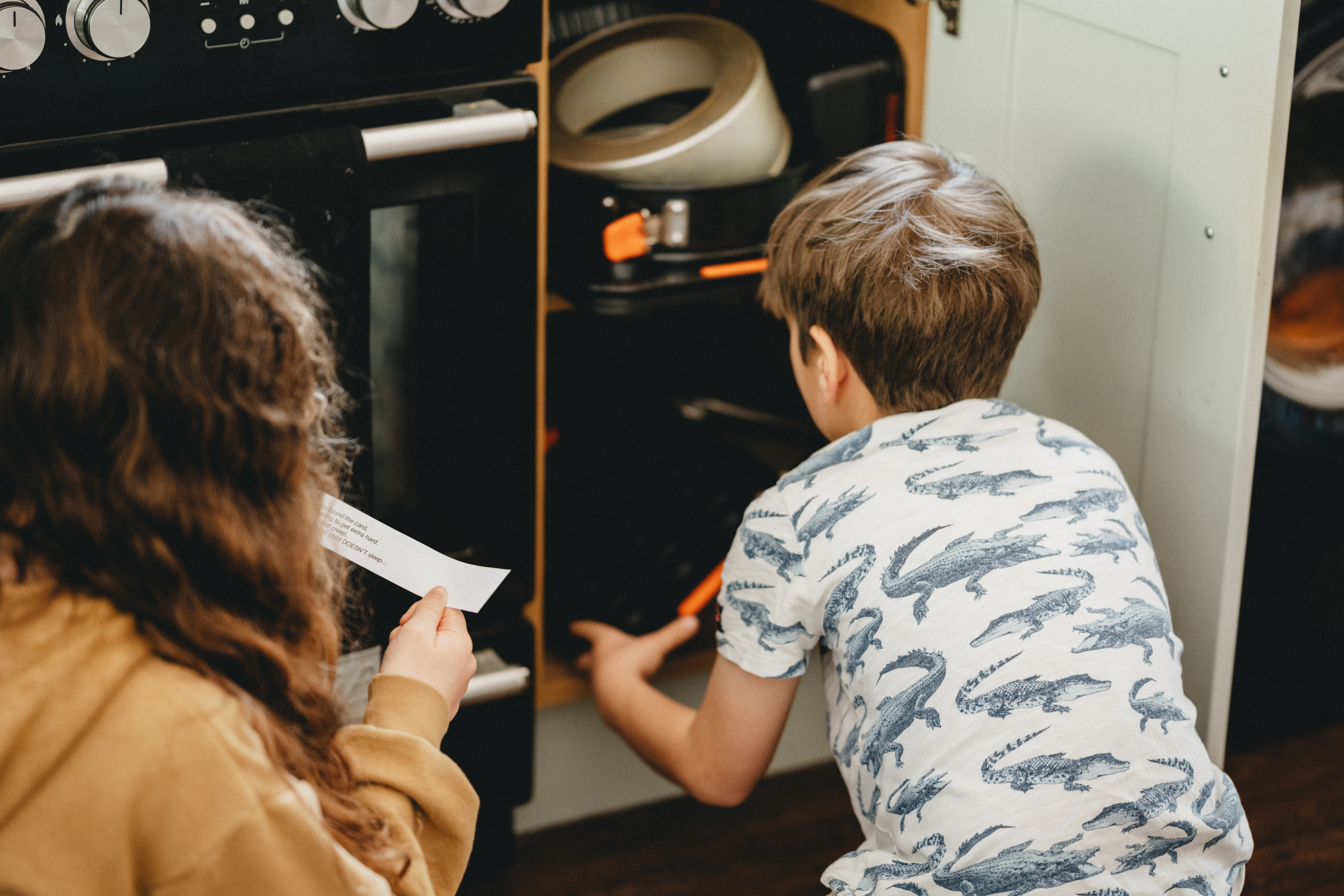 Scavenger Hunt is one of the popular games for large groups. Everyone enjoys it, especially during special occasions.
The mechanics are easy to follow. You, or the host, choose one category of type of items every participant will find.
For example:
your favorite book
the oldest thing in your room
something yellow
whatever is in your pocket
As the host, you can ask anything under the sun, even the silliest request. Prepare ahead of time to be more creative in creating scavenger hunt ideas.
If you are a large group, you can put each team member in breakout rooms and divide them into groups.
Icebreaker Fun Game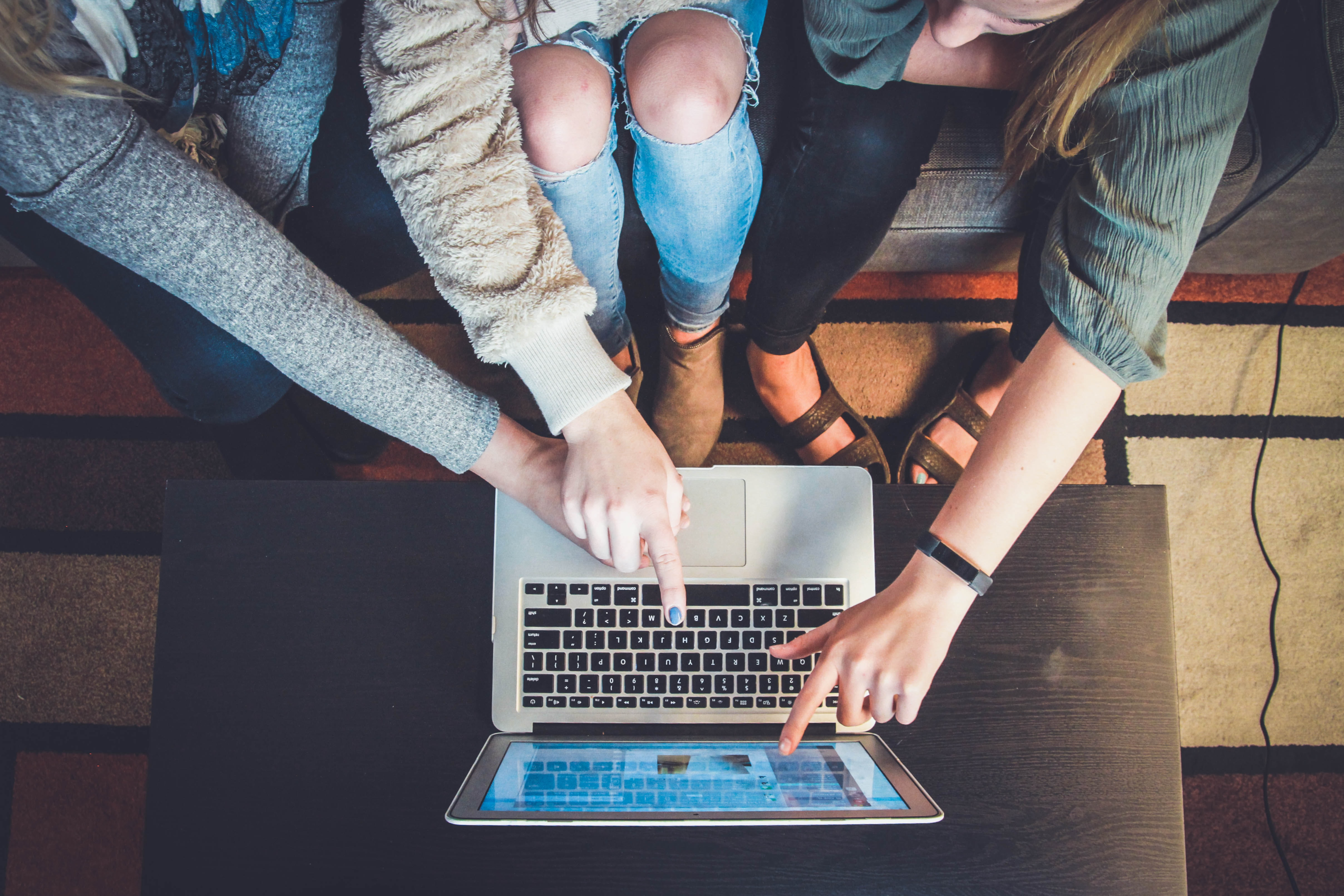 This game is ideal for letting employees get along and learn about each other. Doing this game breaks the walls between them feel more relaxed as the meeting goes on.
So, these are some of the exciting icebreaker games to start zoom calls.
Most Likely To…
This icebreaker is one of the games you can play on zoom. In the beginning, you can ask the participants to send interesting facts about themselves.
Start the game by creating 'who is most likely to' questions based on what they send. Everyone casts their votes and explains why they choose that person.
Riddle Race
Ready the breakout rooms to pair up players in this fun game. Give them ten riddles to solve. Then, assign the pairs to their designated rooms.
The first pair to go back and say the correct answer to the main room with a solved riddle wins!
Online Bingo Games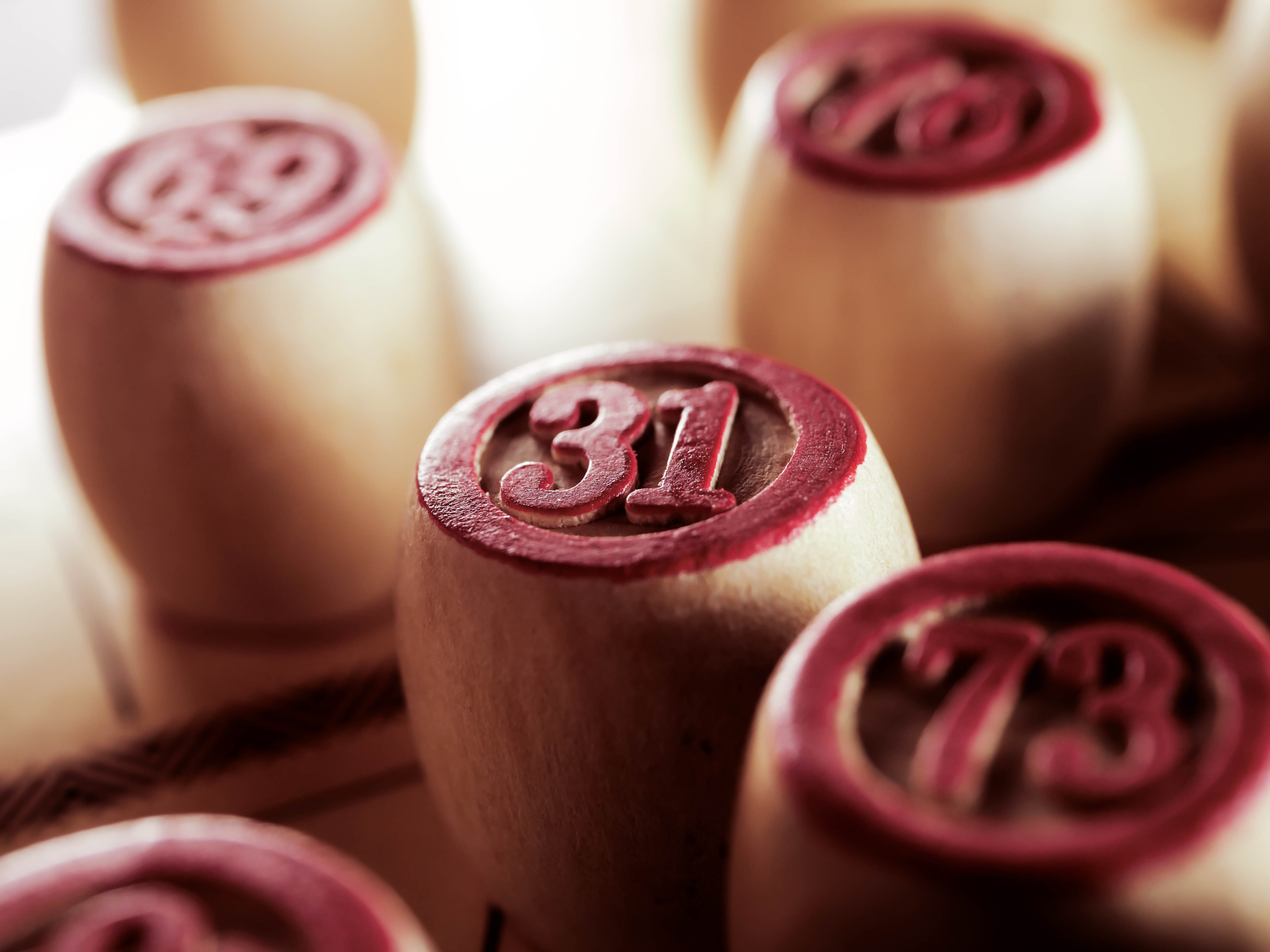 For this game, you can download pre-made bingo cards or create your own. This is one of the classic games that everyone loves and something you can certainly play on zoom.
Adding a mental step between calling the number and ticking it off is all needed to bring arithmetic into the classic game of Bingo.
In Key Stage 1 mathematics games, for instance, a basic addition or subtraction sum may substitute the number; if the players know the solution, they can cross it off their cards. Add multiplication and division to your Key Stage 2 curriculum.
The organizer should have the numbers available ahead of time; they may be written on paper and drawn randomly to ensure fairness since the event will need to proceed swiftly to capture everyone's attention.
Instruct the other players to make their grids and fill them in with your chosen numbers.
Would You Rather
Would You Rather is one of the best games all your team members can enjoy. The host begins by asking 'would you rather', and presents two options for the participants.
When they prefer option 1, they will raise one finger and two fingers for option 2.
Guess That Gibberish
Play on Zoom with this exciting game. Guess the gibberish on the screen. You have to present several gibberish words that players need to identify.
The players need to shout their names loud and clear to answer. Finally, the person with the highest score wins.
Last Letter Game
This is one of the most exciting word games I have ever encountered. Choose a category to begin (e.g., movie titles).
The first player says a name, for example, Jennifer Lawrence, and then the next player needs to say a name that starts with the letter e, for example, Emma Watson. The last standing member wins the game.
Charades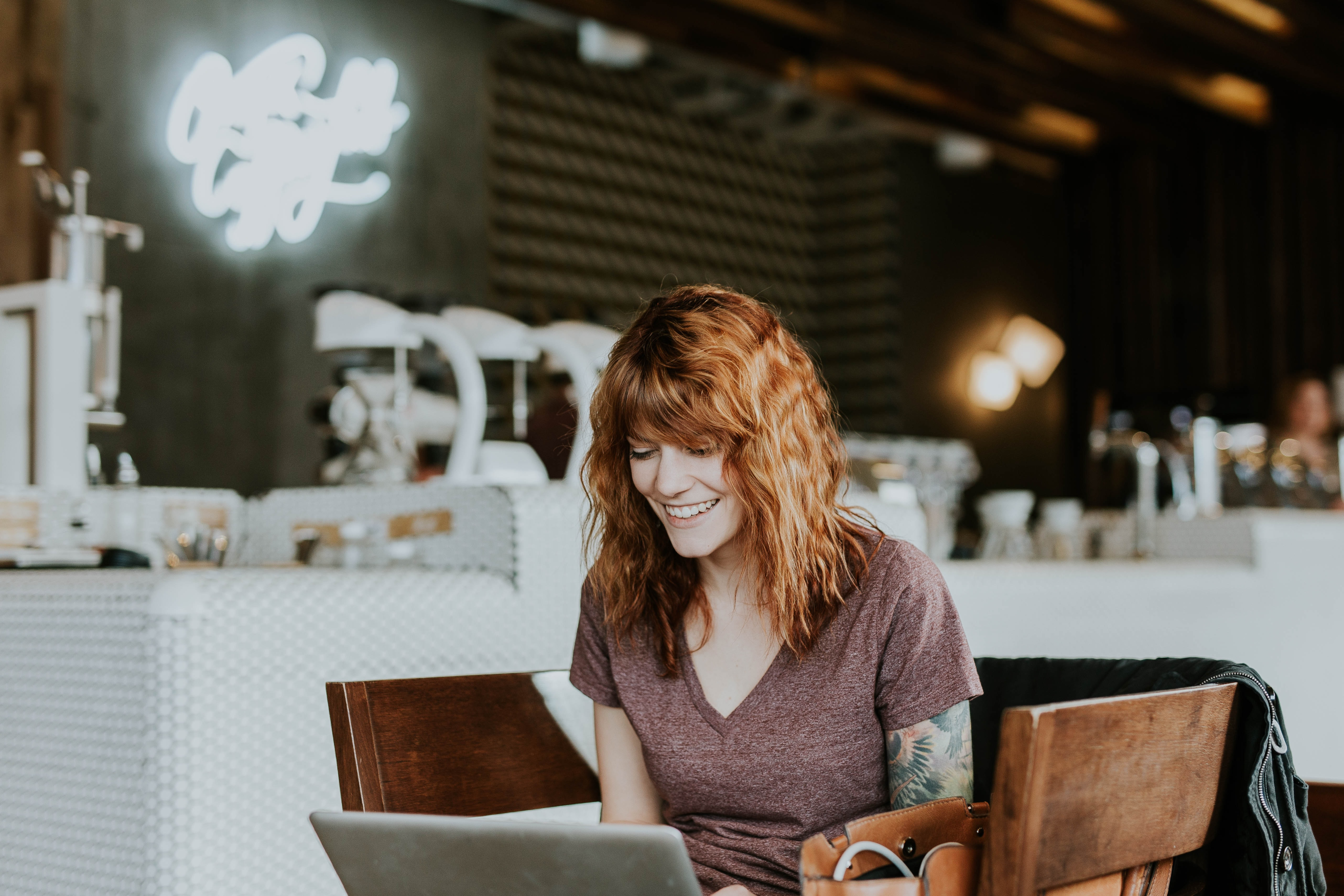 This fun game you can play on zoom is common, but you can also create a virtual version.
To begin, group the team members into two or depending on the number of participants to play charades. So, choose one representative from each group per round, as many rounds are needed for this game.
Make sure to keep the representatives muted. Send the word they need to act out through a private message.
With this game, you can let everyone participate in a single game, but if you are in a large group, you might want to divide players into two teams.
Read My Lips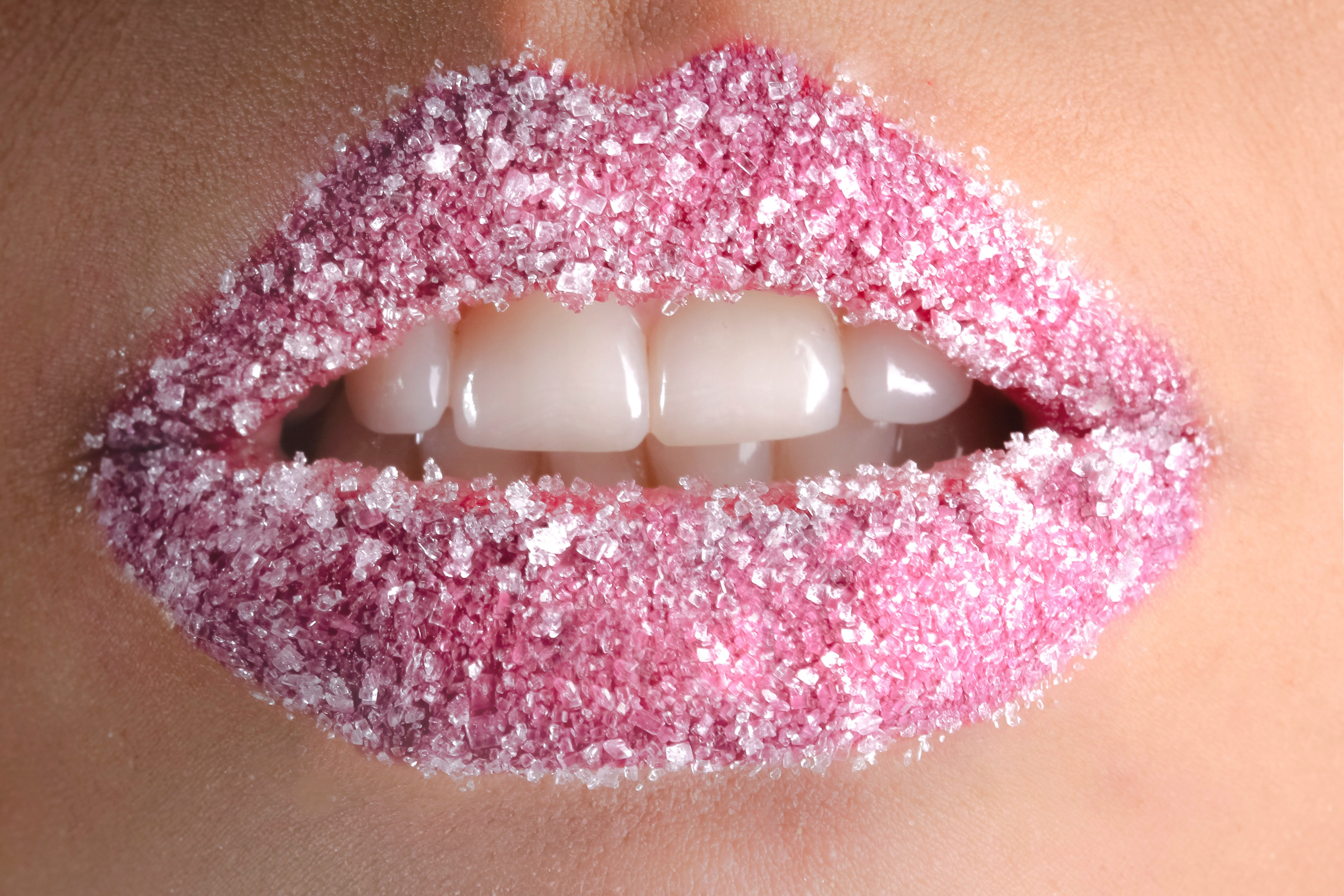 Here's a lip reading challenge you will surely enjoy to play on zoom. Everything is straightforward, from the rules to the layout. Player 1 turns off their microphone but leaves their camera on so everyone can see them.
It's crucial that Player 1 can still hear their partner(s) as they're making their prediction.
If someone is having trouble hearing or just choosing not to utilize the audio, they may enter their predictions in the Zoom conversation.
Then, when a minute has elapsed, the first player stops talking, and the other players try to deduce what they are saying. Players trade roles as soon as the sentence is accurately predicted or time runs out.
You may set some limits if it gets too challenging by deciding on a theme or maximum sentence length in advance.
Virtual Escape Room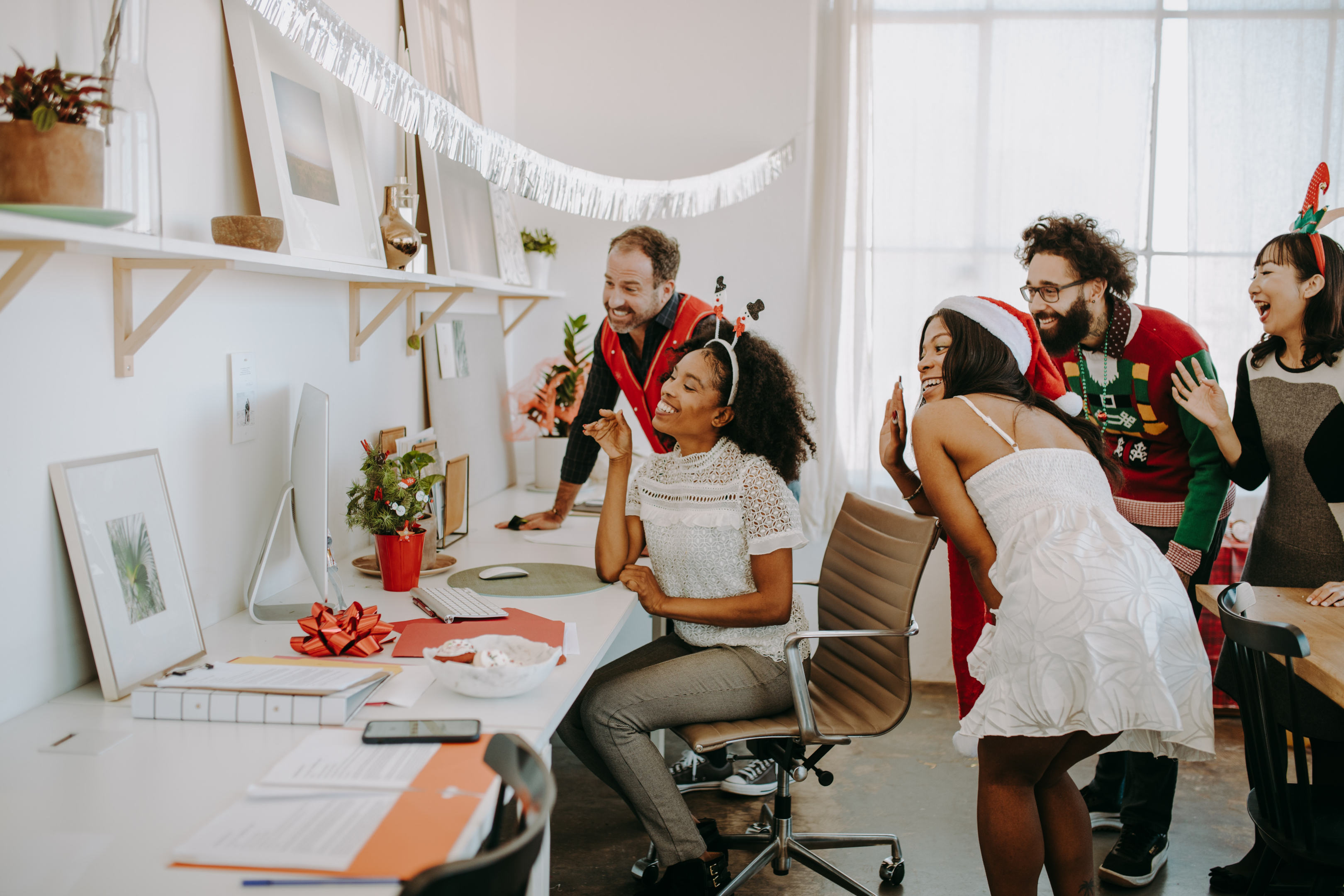 Mr. X
There are several ways to participate in this virtual treasure hunt. First, players must use online resources like Google Maps and YouTube to decipher clues and piece together a path to the location of the dangerous Mr. X.
Like a scavenger hunt, this one requires some legwork and some gut feelings to find Mr. X. Players have as much time as they need to complete the game, as there is no time limit.
Dr. Who Escape Room
This game is a fantastic choice if you want to test and improve your group's problem-solving skills. This Doctor Who-themed game encourages players to use their logic and deductive reasoning skills to progress through various problems.
The Cybermen's possible invasion is essential to the narrative. To preserve Earth and humanity, Doctor Who needs your assistance.
Bank Heist Fun game
All participants in this Zoom rendition of the escape room have similar challenges. In order to leave the chamber, they must first solve all of the riddles and do all the tasks. The players will take on the roles of criminals tasked with breaking into a vault.
60 Out
To help teams develop their analytical and problem-solving abilities, 60 Out has created a series of escape rooms. Puzzles, fantastic mysteries, and exciting adventures are all there to keep players engaged.
You need to utilize your creative thinking skills to convince yourself that you have traveled across time and space to a distant universe.
Some examples of topics you may investigate are those from the films Jumanji: Welcome to the Jungle, Turning Test, Red Alert, and Time Machine. You can utilize the breakout rooms when you have large groups to manage.
Hogwarts Digital Escape Room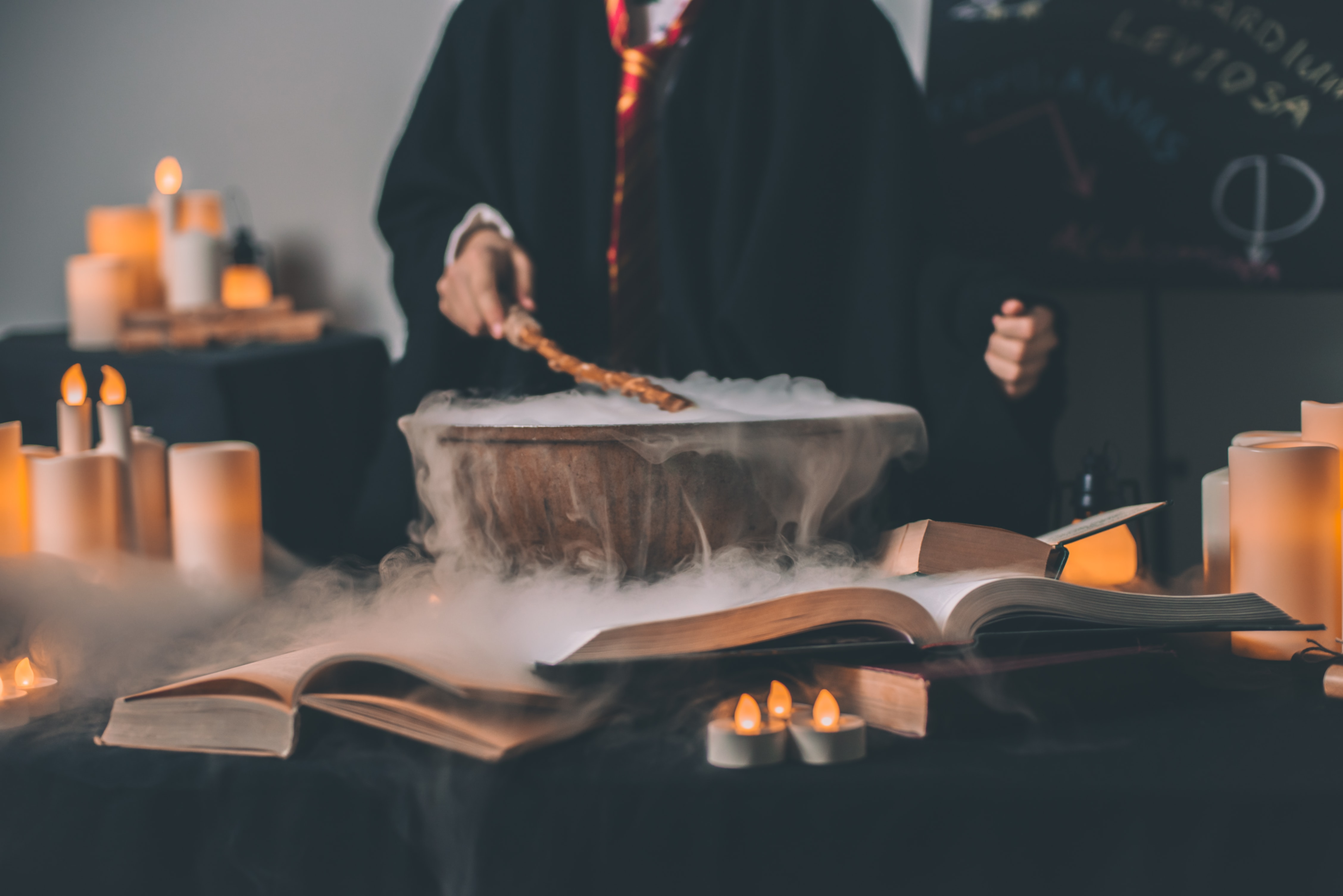 Are there any Harry Potter fans on the squad? This game will transport you to the magical and enigmatic world of Harry Potter and Hogwarts.
A buddy gets lost on the way to school, and you must tackle some entertaining obstacles and logic puzzles to track him down.
Discover the mysteries of your first year at Hogwarts, continue with your favorite subjects, and go on exciting new adventures.
YouEscape
YouEscape is an engaging game with a wide range of intriguing topics that has been expertly crafted.
Bomb defusing, astronomy, a spooky mystery, or some sweet tunes are just some of the players' options.
Participants may utilize movies, graphics, and mini-games to help them figure out the greater puzzles.
Minecraft Escape Room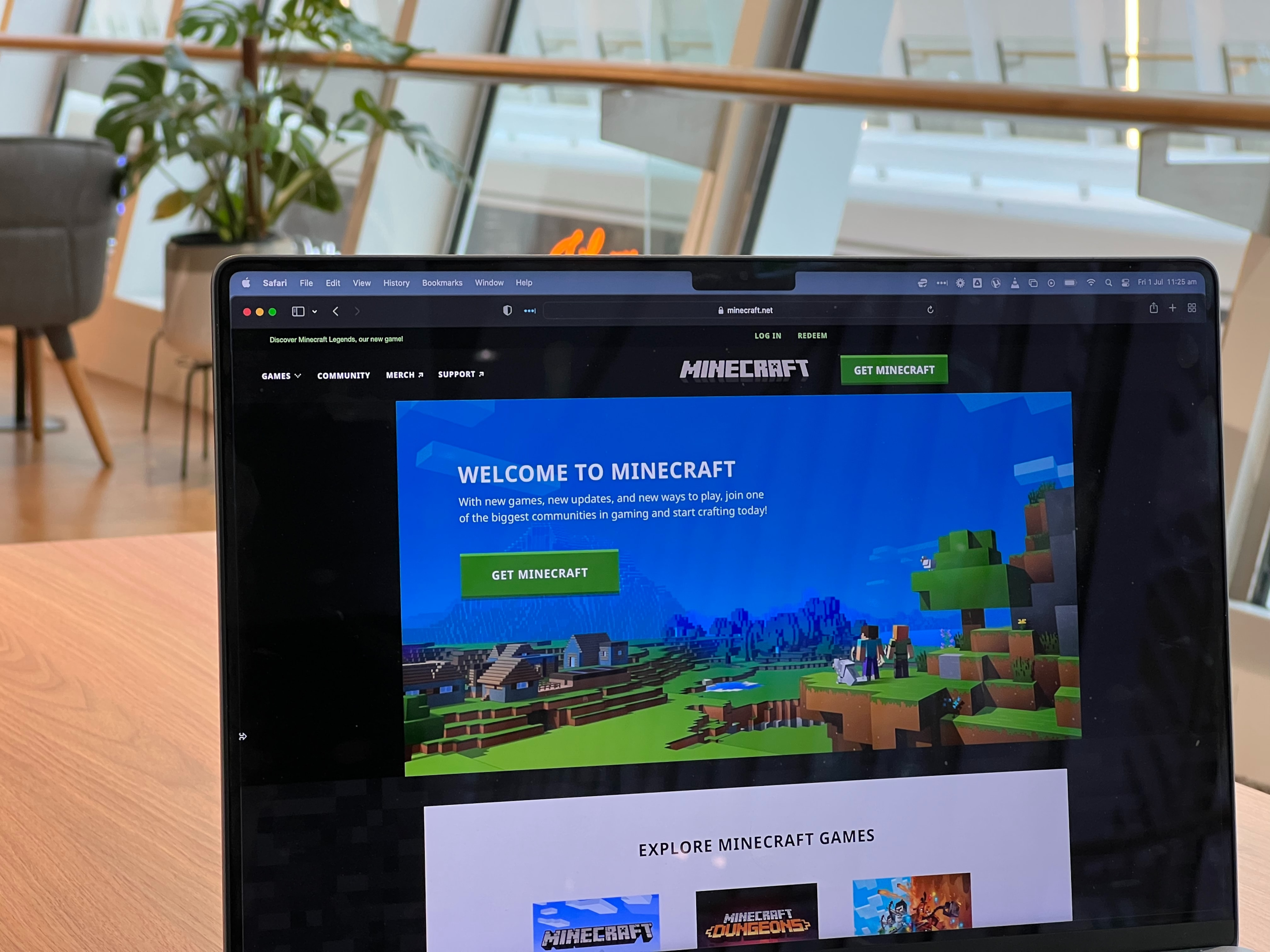 This game is the most incredible way to throw a team building escape room zoom party, with its eye-catching visuals and fun gameplay.
Challenges based on a map may range from easy to very difficult for players to crack.
The players must navigate from one location to another to complete the game. You may go inside the hint room if you need help.
Brain Chase
In order to improve the capabilities of remote teams, this is a fantastic choice. The puzzles in Brain Chase are inspired by fields as diverse as engineering, literature, photography, and computer science.
The problems can only be solved by using an educational approach. Every week brings a fresh set of room challenges.
The Minotaur's Labyrinth Escape Room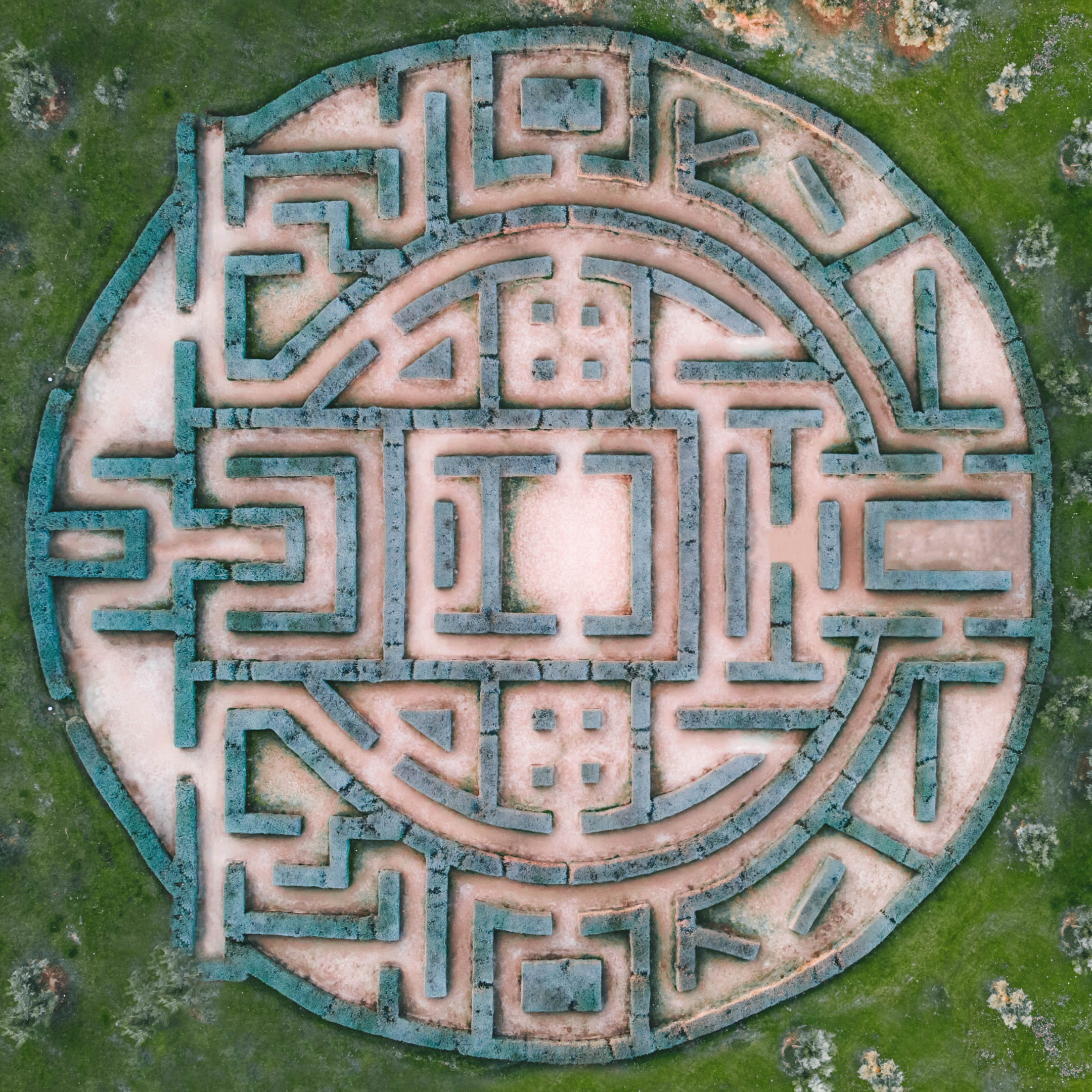 This escape room has 19 challenges based on Greek mythology that players must complete to escape. They unearth legends and folklore in the process.
The chamber, for instance, is a copy of the labyrinth that once belonged to King Mino of ancient Crete, a Greek island.
Confundrum Escape Rooms
This game is well-known for its video game-like qualities and cutting-edge 3D visuals. Divide participants into a group, and create breakout rooms to let players get the most out of this game.
Themes such as Cypherspace, Da Vinci's Office, the New Haven Orphanage, and the Twisted Woods are available for players to explore.
Participants may choose from various topics, ranging from those suitable for all ages to those more suited to the horror genre.
Escape Experience
Another popular concept for a Zoom escape room is called the Escape Experience. This hybrid game requires both an in-person guide and remote participants.
Those taking part may choose from various exciting scenarios, such as a daring jail escape or a race to defuse a nuclear weapon.
All the adventures provide a thrilling experience that pulls the player deep into the story.
Oscar's Stolen Oscar
The National Aquarium has created an escape room based on the plot of the film "Shark Tale," which features a fish called Oscar as one of the main protagonists.
Oscar is a victim of a crime, and you must assist him.
Players must investigate the aquarium's instructional film and virtual tour for this puzzle.
Trapped in the Web
A text adventure combining visuals and audio, Trapped in the Web is a unique experience. It is up to the players to scour the web for hints.
You have the option of delving into several distinct storylines, such as "Christmas Party Conundrum," "Escape Fest," "Out of Hours," "The Missing," and so on.
Ultra Mega Super Death Escape Room
This game is as sophisticated and challenging as its name implies, and the player is given a single suggestion. However, the tongue-in-cheek tone provides a lighthearted touch.
You need to locate a hidden supply of Nintendo Switches. Finding this item will allow your character to immediately begin playing Animal Crossing: New Horizons instead of watching previously seen television episodes.
There is a strict ban on electronic devices, including the Internet and mathematical calculators. It's up to you to figure it out, so go ahead.
Mystery Escape Room
Zoom's virtual escape room feature ranks this at the top of user suggestions.
Players must assume the roles of detectives Sherlock Holmes and Nancy Drew as they work together to unravel mysteries. The puzzles vary in difficulty, but you must put them together and make sense of them to unravel the mystery.
Golden Girls Escape Room
Golden Girl Escape Room was inspired by the iconic television series of the same name.
Instead of solving riddles, players in this game must answer questions on pop culture. During their time with the Golden Girls, the participants will come across some of the cartoons they remember from their childhoods fondly.
Wildly Different Escape Rooms
Wildly Different Escape Rooms is the best option to provide your remote teams with a unique and memorable escape room experience.
The game's creator may tailor the game's questions and hints to your company's niche or sector. You may send the puzzles through email to your teams, who can then use Zoom to join remotely and go through the challenges.
Escape: The Midnight Express
We propose a virtual train ride that is both mysterious and exciting.
The Midnight Express is more than simply a means of escape. Players may unravel the mystery plaguing a train at midnight with audiovisual components.
It's up to the players to sneak onto the train and figure out whether the mystery is related to Lincoln's life. The caveat, of course, is that you must exit the train without being noticed.
Play Pictionary
This is one of the drawing games quite similar to Draw Something, except it has themed drawing rooms with the opportunity to either replicate an existing artwork or compete against other players.
The whiteboard-sharing feature in Zoom makes it easy to play a drawing game by sharing your screen and having others try to guess what you're drawing.
This game is pretty simple. You can play this like a normal game with your friends.
My family enjoys this version of Pictionary. It's quick, easy, and accessible. Everyone takes turns sketching a word and seeing if anybody else can figure it out. Each letter reveals a new piece of information.
You get points for guessing the word and for identifying the artwork that someone else has made.
Play with trusted acquaintances or loved ones in a private setting rather than with random people.
A separate drawing room is convenient for taking a breather during Zoom meetings with the family or the team. A warning, though: you'll probably have to go through some obnoxious video ads.
Counting Game
The counting game is sometimes frowned upon since most of you could have hated Mathematics during your school year. But you don't need to worry.
This is one of the zoom games that are easy to play. The following comes with several exciting counting games, and this is one of the most played online.
Experts will appreciate Zoom's robust screen-sharing capabilities, making it possible to transfer almost any content.
You may add as many tabs from your browser or applications as you want, and we believe that Zoom will continue to expand this list.
It's not ideal, but you can get your buddies to help you with those arithmetic riddles by going to a website, having them look at your screen via zoom, and then asking them to respond.
MathWarehouse
Quite a few tricky riddles are compiled here. To make it easier to solve the challenges, have everyone grab a pen and paper. Keep a stopwatch on hand and give the prize to whoever responds first to keep things exciting.
24 game
This game is excellent for getting kids excited about solving arithmetic problems since it is a puzzler in the style of Countdown's numbers round.
The goal of this game is to add and subtract (and perhaps multiply and divide) four-digit numbers to get to 24.
We did it in a Zoom call, and the "quiz master" went through the website beforehand, writing down the puzzle numbers on separate papers, then displaying them on the screen individually as we solved them.
You could shout out the numbers and have everyone jot them down for a live puzzle.
Race to 10
It is recommended that each player or team use their deck of playing cards, but without the image cards. If you're sorting cards during the video chat, it's best to do it at a table.
First, mix the deck and hand out 20.
Second, time yourself as you try to arrange your card collection such that each player's total is 10.
Thirds, 3, 4, 4, 8, 2, or even just a single ten may be used to produce ten.
Fourth, the winner is the first player to use their cards to create as many multiples of 10 as possible.
Fifth, the number of connections up to 10 may be solidified with this. Adding multiplication and division to the mix and choosing a different number, such as 20 or a random integer, will increase the difficulty.
Playing Guess Games
Guess Who?
Here's a virtual trivia to keep everyone in their seats. Everyone on the team will have a good time with this game.
You'll each be given a role to play, and the rest of the group will have to guess who you are by asking a series of yes/no questions based on your character's traits.
Invariably, this one gets a good chuckle out of everyone. Please make sure no one is cheating by sharing the participants' screens.
Taboo
If you are looking for the best virtual games, Taboo is one of them. Split your Zoom group in half, assign a clue-giver to each side, and take turns sharing displays.
This player will assist their team in guessing the main word by revealing one word at a time, revealing just two words, or, in classic Taboo fashion, not revealing any of the words on your list.
Skribbl
Skribbl is a free, online multiplayer game that challenges your drawing abilities as if you were in fifth grade. Gather your group in a separate room, choose a word from the provided list, and do as much as possible to produce a masterpiece in only 80 seconds.
As you draw, your other gamers will fill in the dialog with their best guesses about what you're depicting. A player's score increases in proportion to how rapidly they make the right prediction. A single team will do, but two teams are also possible in this game.
Kickstart Your Team Building to Enhance Your Team Spirit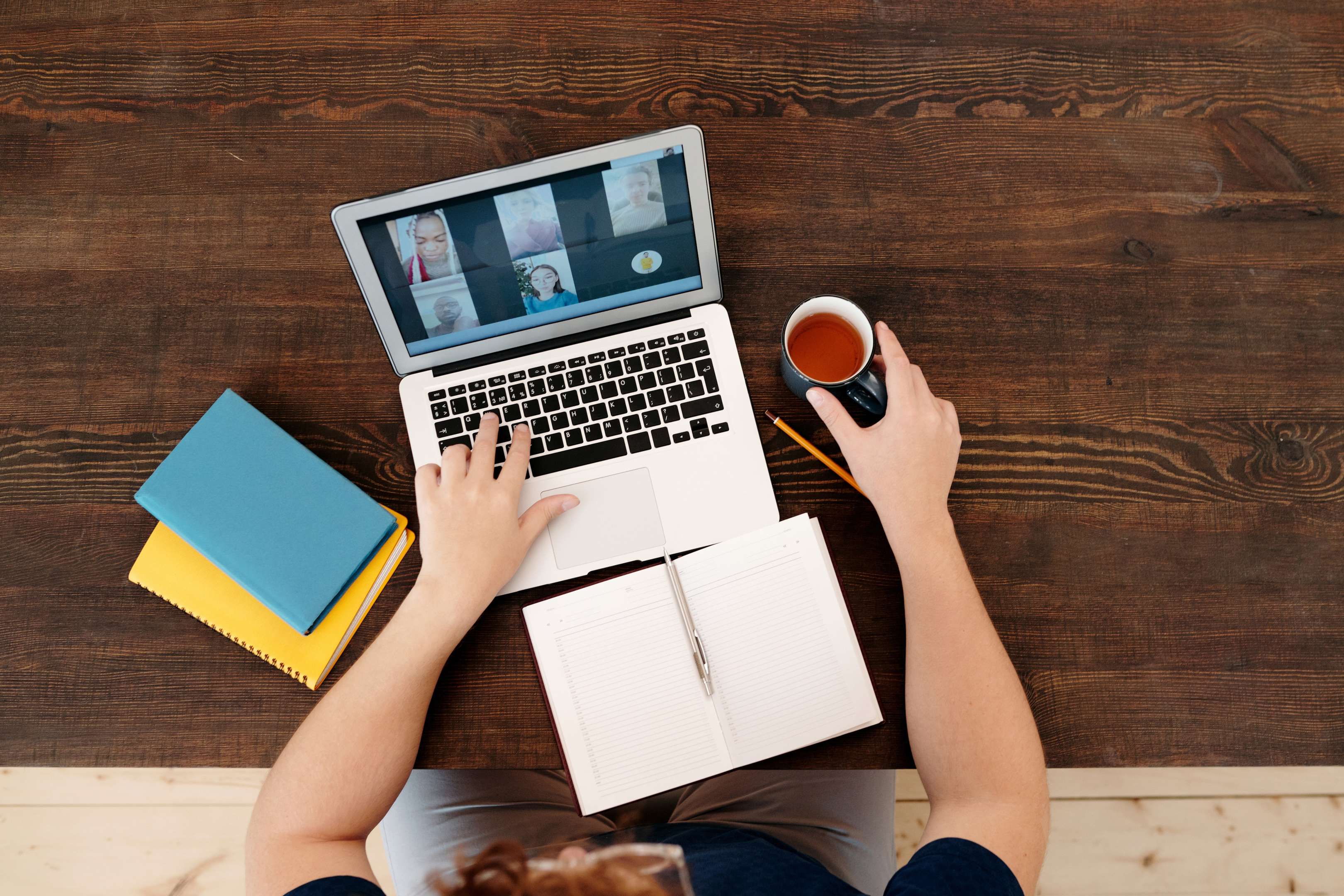 Isn't it nice that it is now possible to play on Zoom, even if you only do it through a video call? Yes! These modern games make all things possible. We are on the same page if you would say that zoom games keep the team closer to one another.
Thankfully, there are various free zoom games to help with your endeavors. Depending on your needs to strengthen your team bonding, you can choose between zoom games for large and small groups.
Playing online lets you interact with your team members, no matter how far they are. You can use these ideas in your next meeting with your colleagues. Share these with them and schedule the next team building right away!